LANGTU UFO, A UFO-Shaped Magnetic Levitating Speaker & Lamp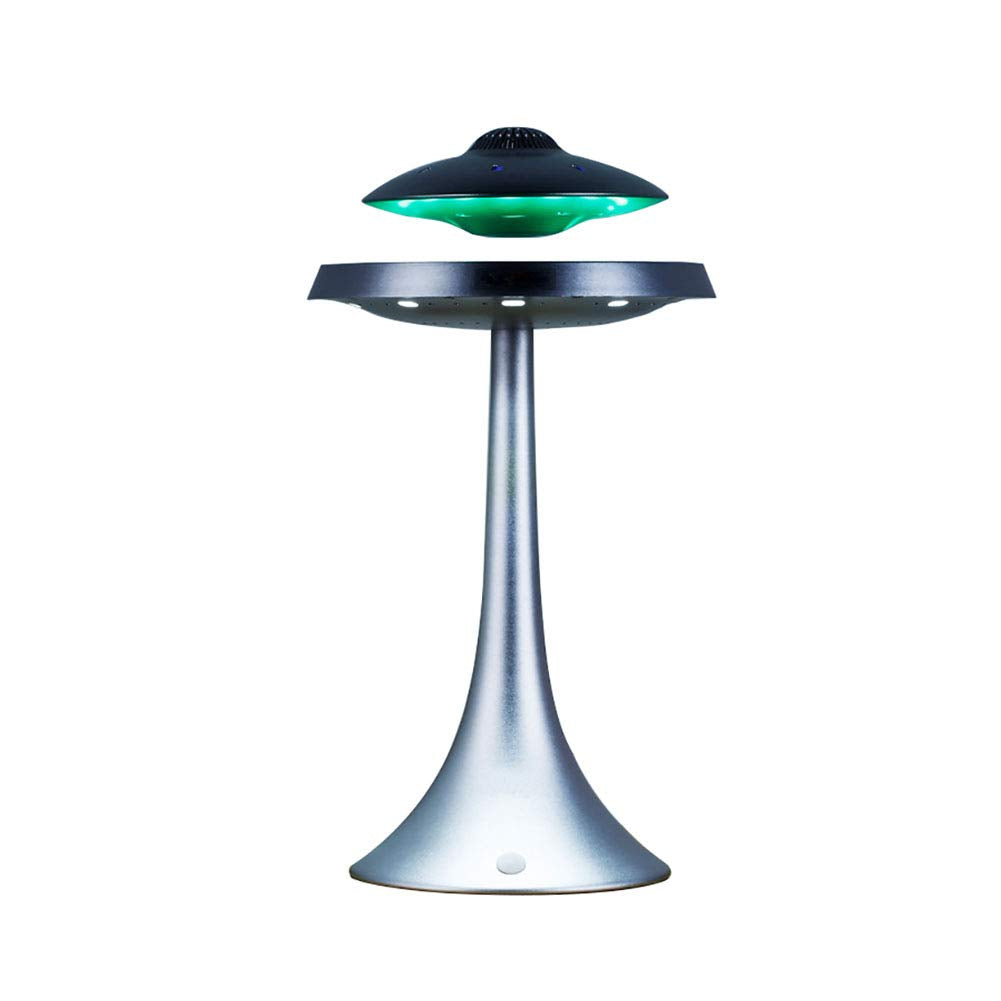 As an authorized representative of HCNT® which is an expert in manufacturing and exporting floating LED table lamps, levitating bluetooth speakers and more, LANGTU Store launched LANGTU UFO, the latest levitation speaker system with built-in LED shining clips . Designed as a floating spaceship speaker, LANGTU UFO will take off when fully wirelessly charged and self-land when power is low, and is a wireless and portable speaker with hi-fi sound. Designed also as a futuristic table lamp, the built-in colorful LED shining clips with a stable light source bring you a romantic atmosphere while you are enjoying your music.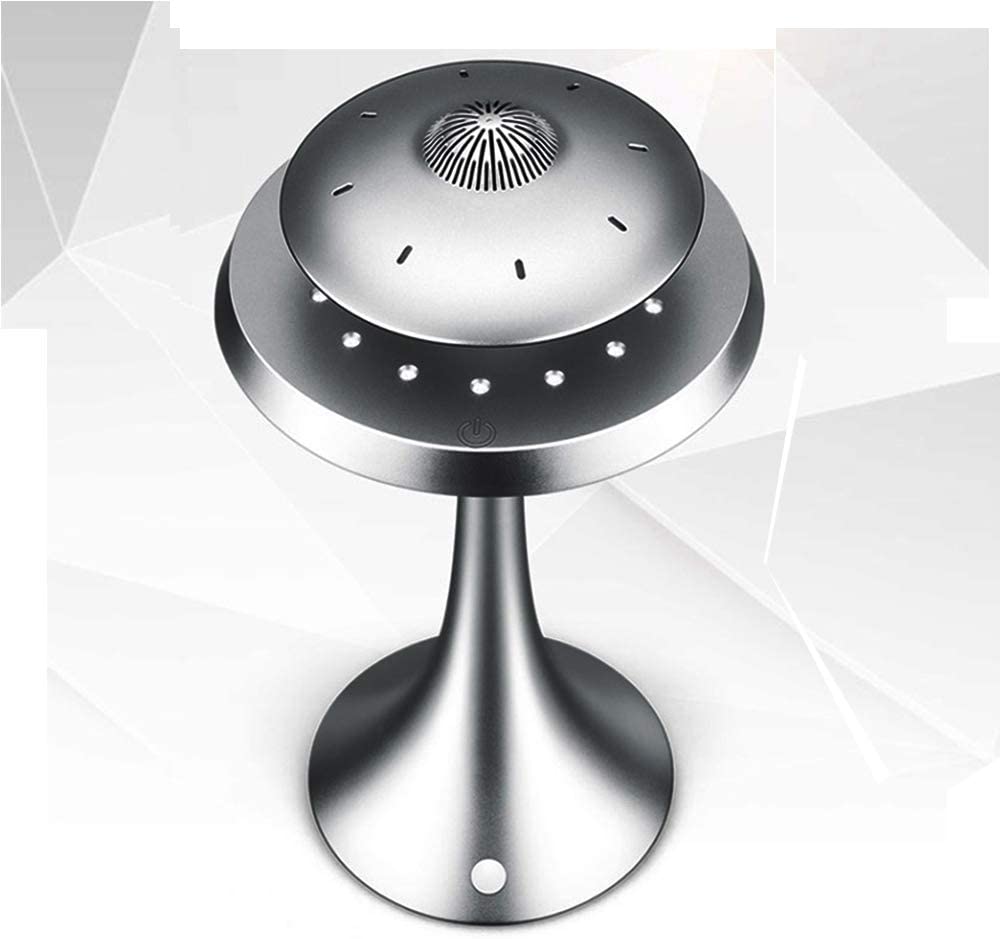 "While many audio products on the market feature either good sound quality, cool design or an affordable price, no product delivers all three – until now," said Irene Jiang, co-founder, LANGTU Store. "We created LANGTU UFO to offer an innovative, affordable, and visually captivating speaker & lamp with an unparalleled listening experience and a cozy lighting ambience."
The UFO-shaped speaker system incorporates levitation and magnetic suspension technology by HCNT®, aptX™ codec by CSR and Bluetooth 4.0 by SIG.
"Levitation and magnetic suspension are our patented, state-of-the-art technology. We are excited that LANGTU UFO is using it to enhance the consumer experience of their great speaker and lamp, and melding it with a cool elegant design," said Xiaobing Wang, CEO and Co-Founder of HCNT®.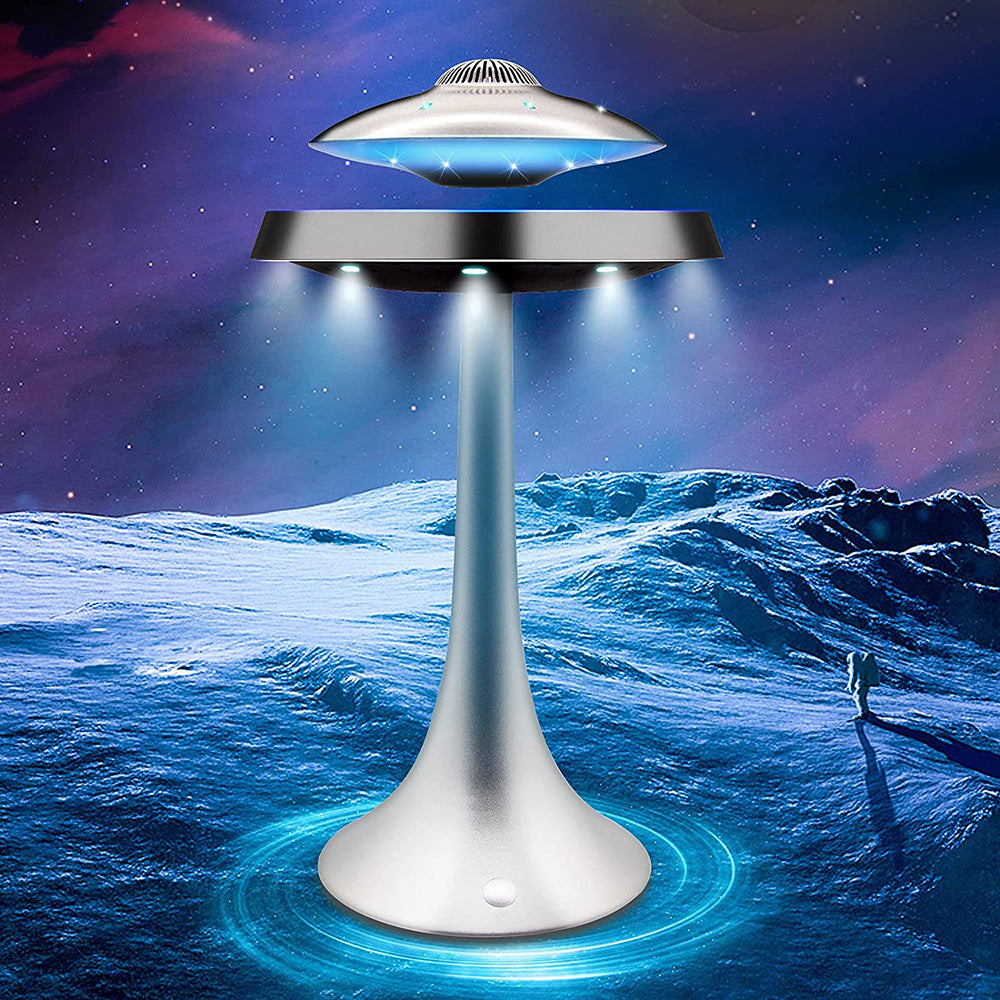 The UFO-shaped speaker system features the levitating UFO Craft and the fine metal dull polish Base Station with colorful built-in LED shining clips. With a 5.4-inch full range speaker driver along with a 5.7-inch base station, LANGTU UFO delivers high fidelity sound.
Additional LANGTU UFO features include:
★==360 DEGREE FLOATING==Built-in 5W audio high-sensitivity drivers deliver immersive, breathtaking stereo sound with deep bass, exceptional clarity and zero distortion. 360 Degree Sound Projection assures that everyone gets the same sound anywhere in the room. Enjoy clear audio and deep bass at your next party!
★==AMAZING STEREO SOUND==Hi-fi Sound Powered by aptX®, a proprietary audio coding technology that provides the same quality as a CD over Bluetooth.
★==EFFORTLESS CONNECTIVITY==Bluetooth 4.0 ensures instant pairing and maintains a strong connection up to 32 ft. Enjoy greater wireless range and faster Bluetooth connection with your smartphones, laptops, MacBooks, PCs and all other Bluetooth devices!
★==WIRELESS CHARGING==The levitating UFO-shaped speaker charges automatically by just placing the speaker on the Base. When power is low, the speaker lands and charges to full capacity then levitates to signal a full charge.
★==EXTRA LONG PLAYTIME==Built-in 1200mAh rechargeable lithium battery, that offers 8 hours of continuous playtime (Playtime based on the volume and music type) enjoy rich bass music from day and night.
★==COLORFUL LED TABLE LIGHT==Built-in colorful LED shining clips with a stable light source bring you a romantic atmosphere while you are enjoying your music. And the touch button on the base gives you full control to turn ON/OFF the LED light or change its color.
★==INNOVATIVE DESIGN==With a floating spaceship design, LANGTU UFO is a beautifully crafted piece of art and an instant conversation piece for the tech-savvy home.
★==PORTABLE MAGNETIC SPEAKER==Ultrathin and lightweight, the portable UFO-shaped design weighs 0.68 pounds and measures 5.43 inches in diameter and is a thin 1.81 inches in height.
★==LONG-LASTING BATTERY==Up to eight hours of continuous playback and features a built-in rechargeable 1200mAh Lithium-Polymer battery in the UFO-shaped speaker.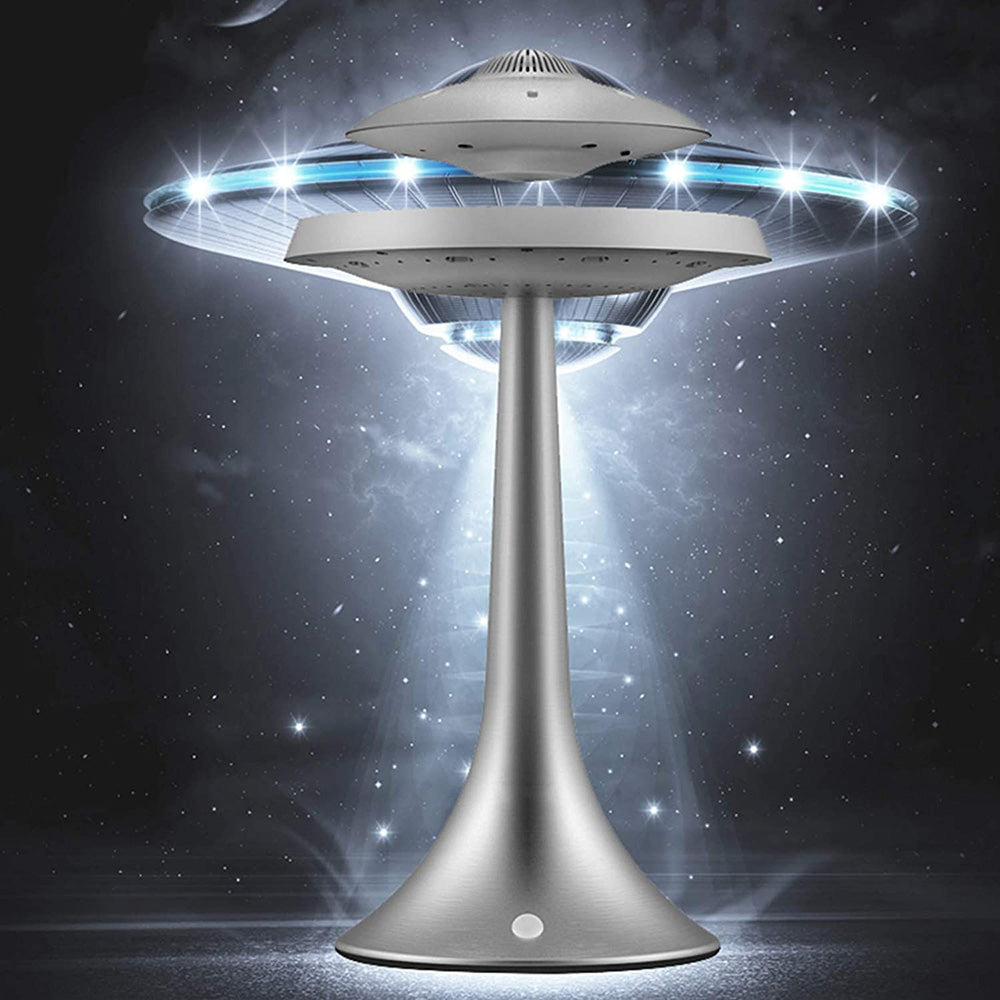 Price and availability:
The
LANGTU UFO
launched on
LANGTU Store
this summer and was selling for $279.98. However, it's currently on Halloween limited-time big sale for ONLY $116.99! GRAB YOURS NOW!
---