LANGTU sponge keyboard wrist rest pad
Regular price
$59.98
Sale price
$24.99
Save

$34.99
/
10% OFF
Black Friday Limited Offer
In stock, ready to ship

Inventory on the way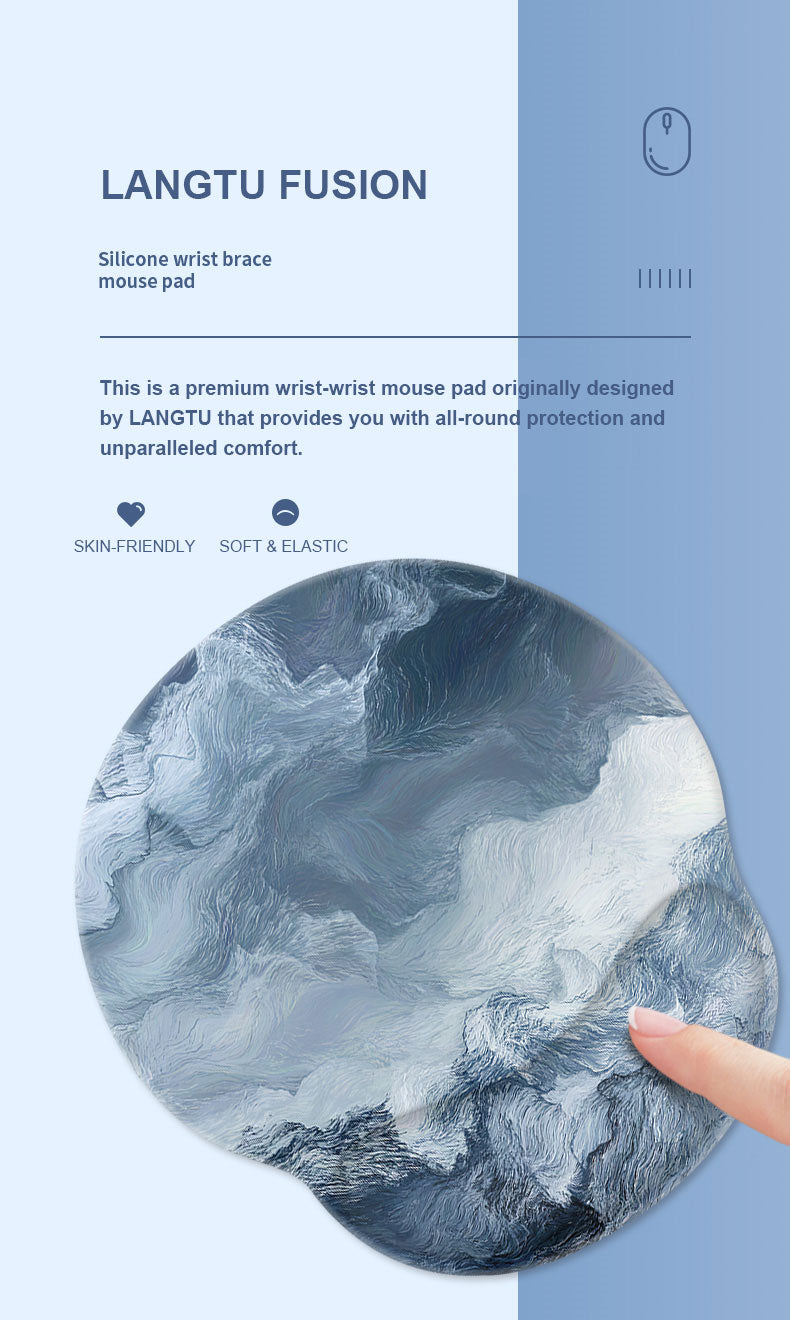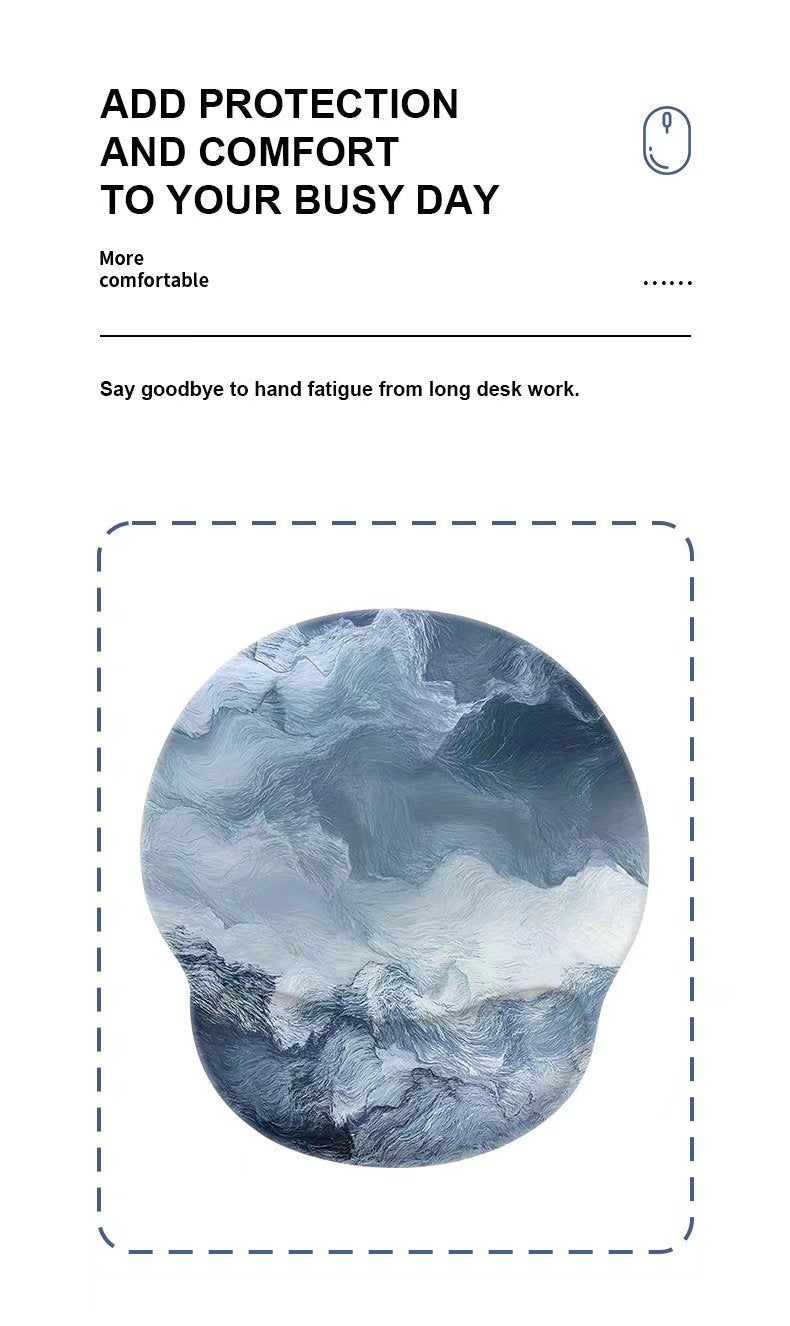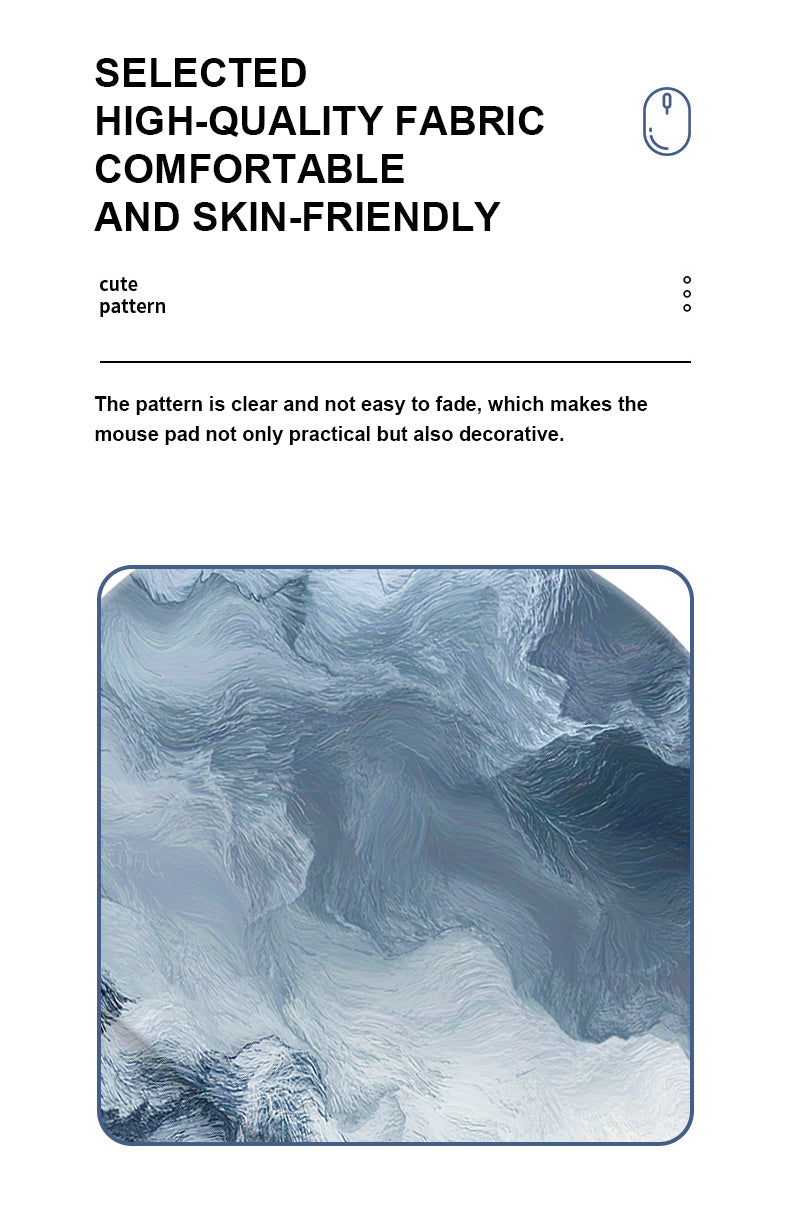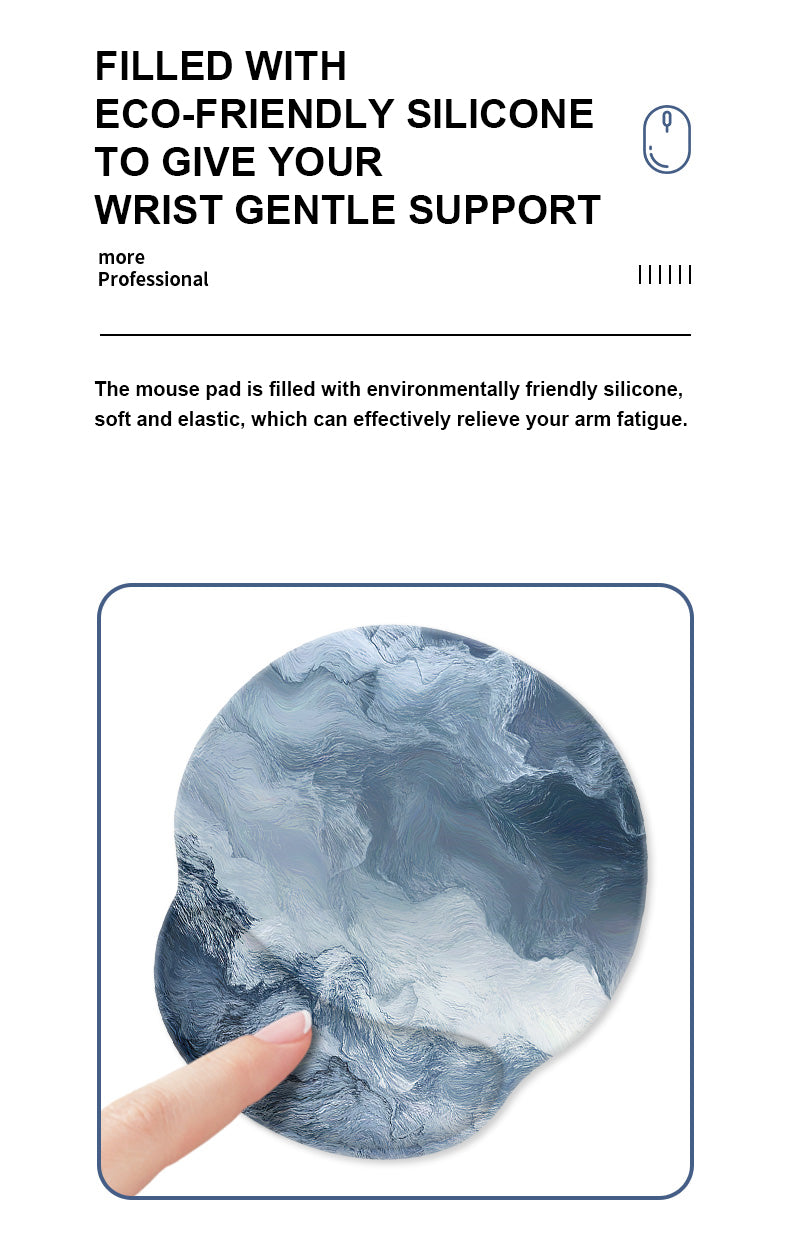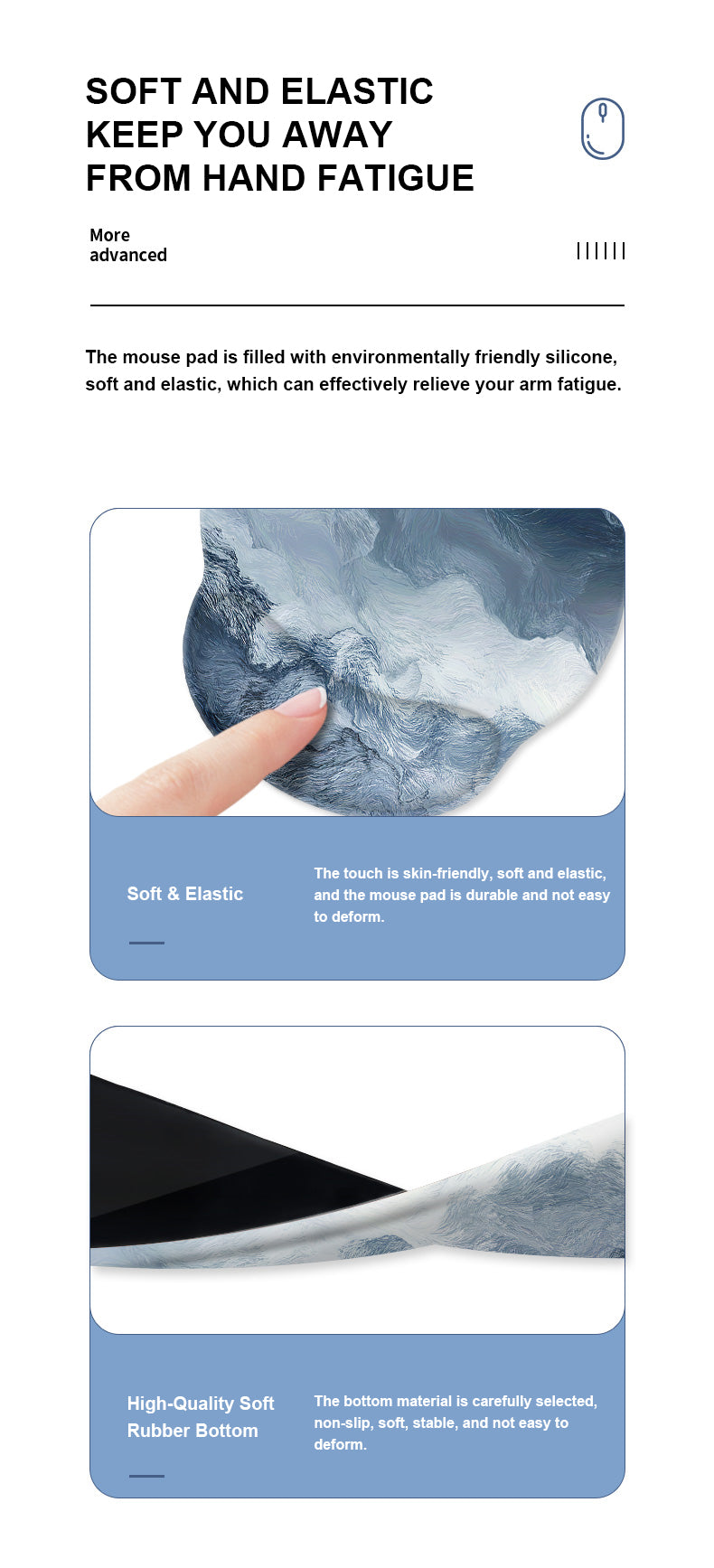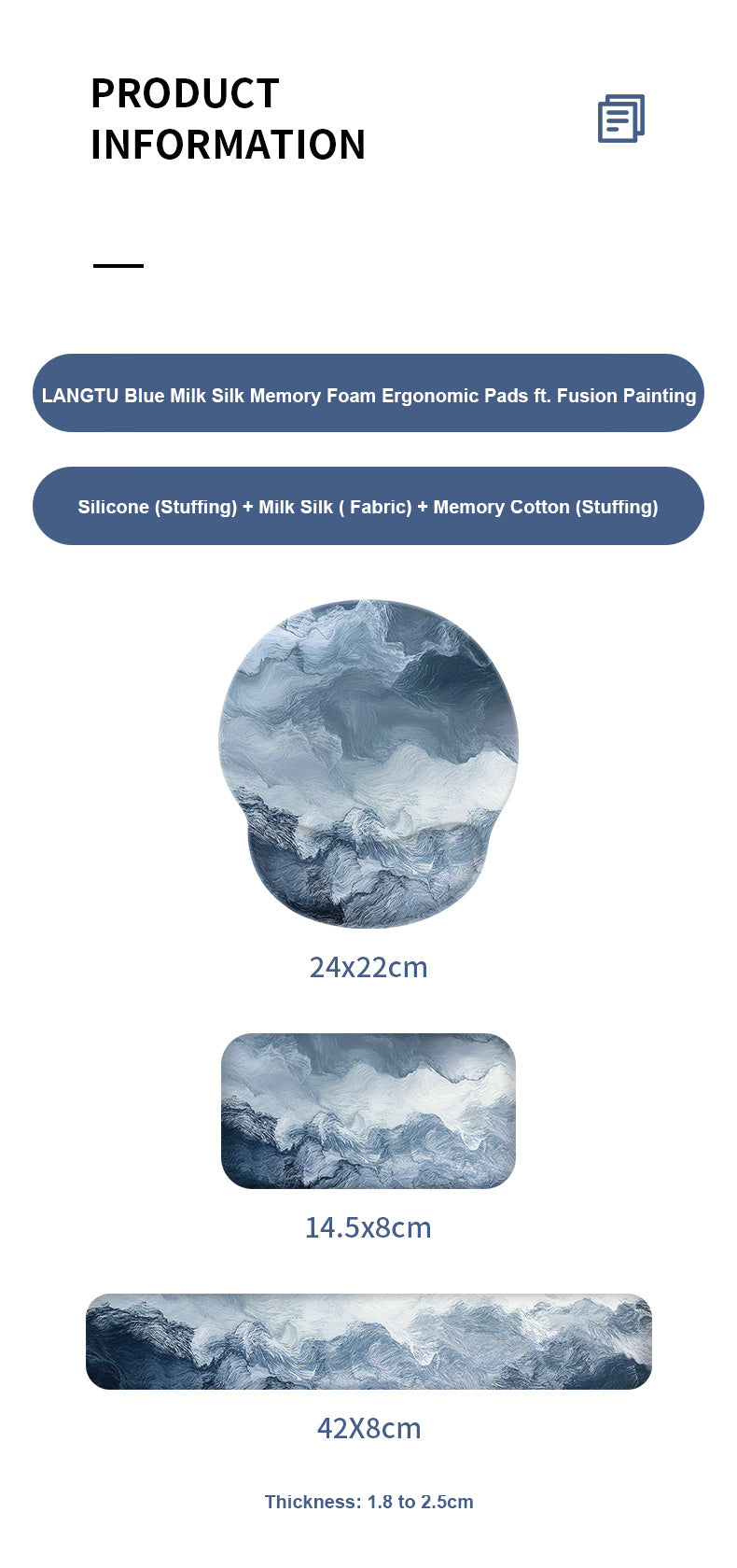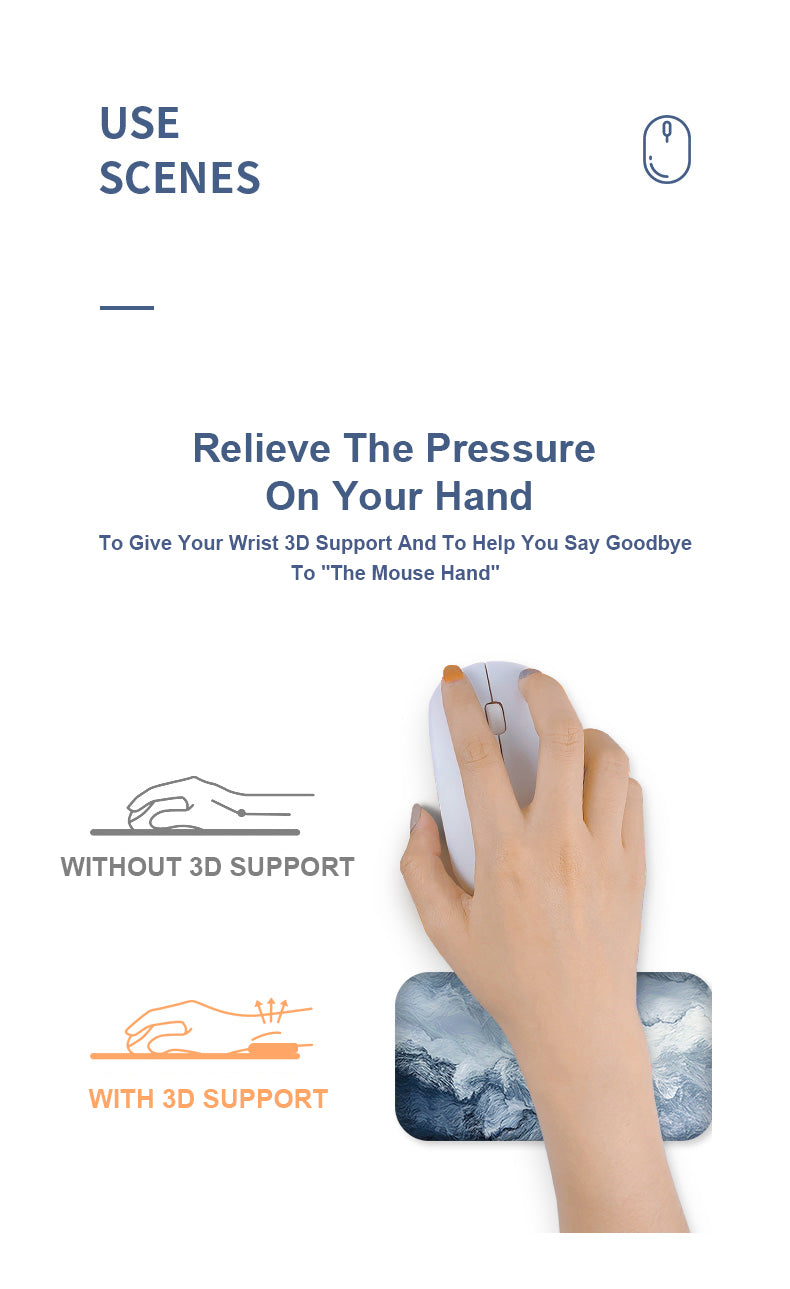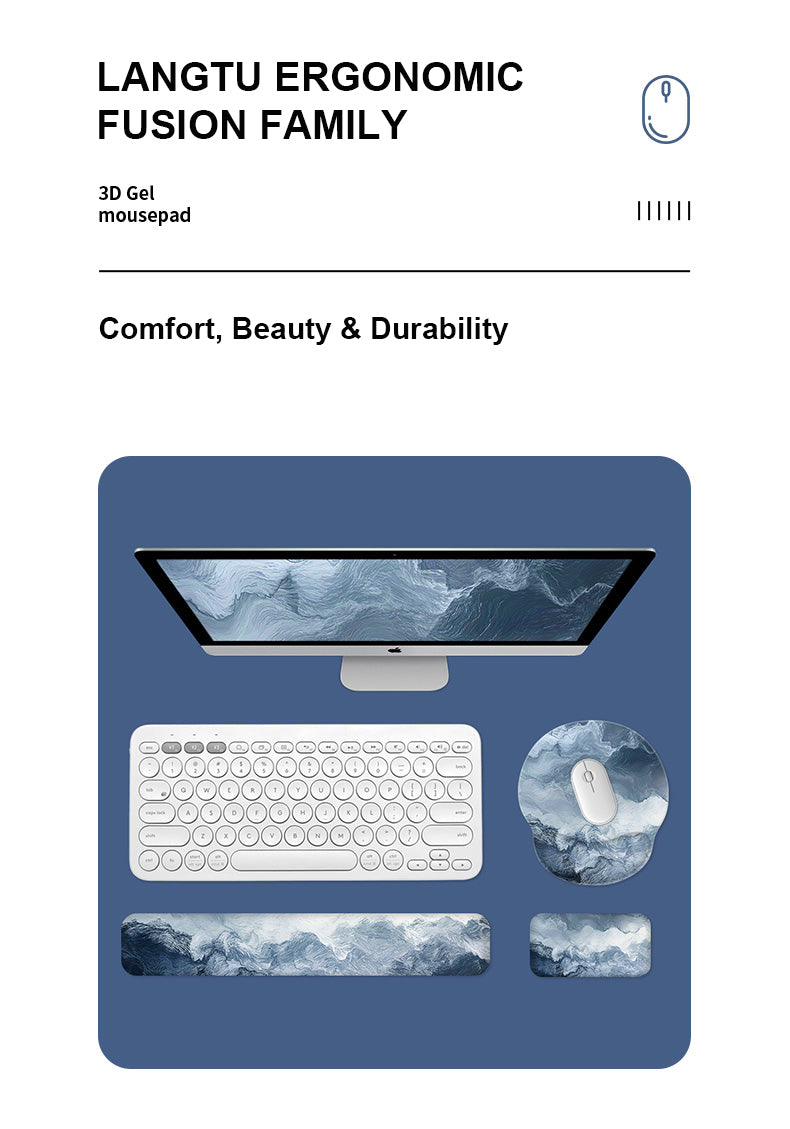 Brand: LANGTU
Color: Fusion Painting
Features:
★==ERGONOMIC DESIGN WRIST CUSHION SUPPORT==This ergonomic keyboard wrist rest pad provides good support and comfort for your wrist, keep your wrist in a natural relaxed state, thereby effectively preventing and improving the carpal tunnel syndrome.
★==PREMIUM MEMORY FOAM==Made of premium memory foam and soft breathable milk silk material. This wrist rest has a low rebound and will return to the original shape after removing your wrist. And it is easy to be cleaned by wet rag and no deformation, these keyboard wrist rest are a good ideal for long-time typing and avoid getting carpal tunnel syndrome.
★==COOLING DESIGN==Milk silk fabric keeps this pad from getting hot through hours of intense use. Specially made breathable layer on top let cool air circulate to keep your wrists comfortable and dry. The fabric cover is gentle on skin without the chafing and rashes that can be a problem with plastic and vinyl surfaces.
★==NON-SLIP SILICONE BOTTOM==The bottom base of the keyboard wrist rest is made of good natural silicone, which is no harm to human heath. you don't need to worry about the wrist rest cushion slipping away and the wrist rest will grip you desk firmly, avoid the random movement and provide stable operation for your keyboard.
★==PERFECT SLIM SIZE==This keyboard wrist rest (16.54 x 3.15 inches) perfectly fits to the size and shape of your wrist and palm. And it is keeps your wrists lifted and supported in a comfortable way and really helps reduce your wrist pain, there will be a good companion on your desk or office.
Note: If you have any issue with our products, we will always ready to help within hours.
SPECIFICATIONS
Product Size: 16.54 x 3.15 inches (42cm x 8cm)
Material: Milk silk (fabric), memory foam (stuffing), silicone (bottom)
Package Dimensions: 17.4 x 3.8 x 1.8 inches
Note: This keyboard wrist rest pad uses airtight packaging, please leave it on a flat and ventilated area for 48 hours before first use. The smell of memory foam is harmless and will dissipate in a couple of days.
Shipping Options
The shipping fee varies from country to country (here are the complete list of shipping countries), and there are dozens of countries and regions that are free of domestic shipping fee on orders of $34.98 or more. Depending on the "Ship to" option you choose on the product page, we will ship from your country domestically, or ship from our warehouse in China*. If there's no "Ship to" option in the product page, it means we will ship internationally. We will provide more shipping options in the future.
Options
Apply to
Shipping Time**
Cost
Free Domestic Shipping
US
4-7 Business Days (US)

 

$0 on orders of $34.98 or more

$4.99 on orders below $34.98

Domestic Standard Shipping
US
3-4 Business Days (US)
$9.99
Domestic Express Shipping

US

1-3 Business Days (US)
$19.99

Free International Shipping
US

7-15 Business Days (US)

$0 on orders of $34.98 or more

$4.99 on orders below $34.98

Economy International Shipping
All Shipping Countries & Regions***
4-7 Business Days (Hong Kong, Macau, Taiwan)
7-15 Business Days (Canada, Germany, UK, Australia, France, Spain, Singapore, New Zealand, Russia, South Korea, Japan)
12-20 Business Days (Other EU countries)
15-39 Business Days (Other Countries)

Varies

Standard International Shipping
All Shipping Countries & Regions***
Same as Economy International Shipping
Varies
International Express Shipping
All Shipping Countries & Regions
4-7 Business Days
Varies
* All customized products will be manufactured in our factory in China and shipped from our warehouse in China.
** Shipping time stated is estimation, and is not guaranteed. Due to COVID-19, there might be delay for some orders.
*** Due to COVID-19, we may not be able to ship to some countries.
**** Not available for products that contain batteries (e.g. G1 Series, HV-BT018), except for shipping to the US, UK, Canada, EU and Australia. Due to COVID-19, we may not be able to ship to some countries.
14-day money-back guarantee
Return any undamaged LANGTU product within 14 days of delivery to receive a refund for ANY reason! Please fill in the form at this page. Refund will be made within 7 business days.
You have 14 days to return your product from the date it was received.
The product must be returned in its original condition and packaging.
Tips and delivery fee of this order will not be returned.
Returns that do not meet the eligibility conditions may result in refund delays or the product(s) to be shipped back to you.
For non-quality return issue, a 15% restocking fee may be deducted from the refund amount to make up for the delivery charges.
12-month extended warranty for quality-related issues
With our extended warranty, return any undamaged LANGTU product within 12 months of purchase for a replacement of the product. Please contact us to tell us about the issue.
Free user support
If your LANGTU product isn't working properly, contact our world-class, friendly tech support team for quick and easy solutions.
Limitations and notes on returns
To receive the 14-day money back guarantee, you are responsible for shipping costs for returns unrelated to quality issues. The returned product must be in undamaged, sellable condition. If the product was damaged, we may not be able to provide full refund.
Warranty-related shipping costs are only covered by LANGTU within the country of purchase. For shipping outside the country of purchase, either pay the return shipping cost or receive a 50% refund of the item's purchase price.
When returning an item, please ship it back within 14 days of receiving approval. Further delays may void or cause problems with your return
If you paid with Bitcoin, and want to return the product, we will provide refund with PayPal in the sum listed in your order record in one of our supported currencies.
If orders are undeliverable because of buyers' own reasons, for example, provide a wrong address, refuse to accept package, fail to get the package from carrier etc., the buyers will pay for the original and return shipping fee and other fee that may occur.
Return Cost
Buyers who are returning product with no quality-related issues are responsible for the return fee that may occur. For returning products with quality-related issues, we will cover the standard shipping cost and the original shipping fee.
Quality-Related Issues
If a product does not work as the product description, we consider it quality-related issues. For specifications that comes with specific numbers, please allow for up to 30% of tolerance caused by measurement or depreciation.
Tax and Tariffs
Buyers are responsible for the tax and tariffs that may occur, and should cooperate when customs clearance is needed.
Friendly reminder
When contacting us for help, be sure to have your LANGTU product handy for troubleshooting!
Contact us
Online Chat: Click on the bubble on your left
Email: sales@langtustore.com
Online Form: Click here
International: +86-755-23283305, +86-731-82509900
---
For purchases made from other retailers
Please contact the retailer you purchased from.
Our returns and exchange service only covers purchases made directly from LANGTU Store. If you purchased through a different merchant, please contact them. Note: Unauthorized reselling of LANGTU merchandise is prohibited. If our returns policies change, this page will be updated immediately.
Here's a secret that computer hardware retailers don't want you to know: the price a retailer sells a piece of computer hardware for is often up to 10 times (!!) the cost of making the computer hardware. Great deal of them, not a great deal for you.
At LANGTU Store, we sell directly to our customers, cutting out the unnecessary costs and crazy markups that make typical fine computer hardware extremely expensive. We pass the savings on to you, so you can get reliable products with the highest performance standards at a fraction of the normal price.